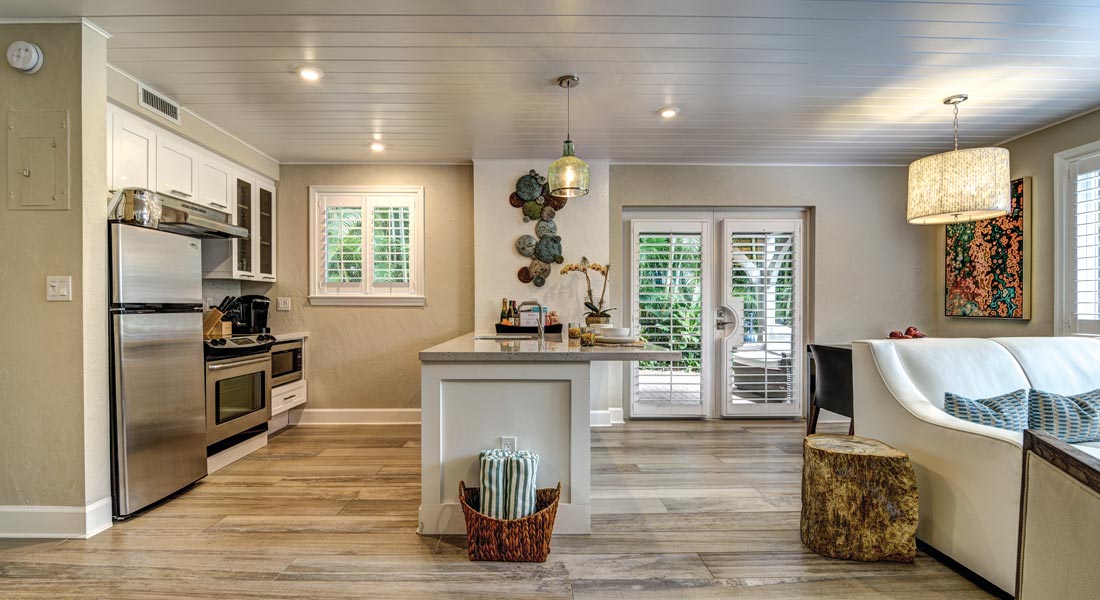 11 Aug

Crane's Beach House
Crane's Beach House
Crane's Beach House Boutique Hotel & Luxury Villas is a magical hideaway consisting of twenty eight charming guest rooms, suites, and villas. With the natural beauty of old Key West style ambiance coupled with lush tropical landscaping, Crane's is one of the most exclusive resorts known to the Palm Beach Area. Every room, washed with natural light, tropical fabrics, and original art, instills an overall feeling of elegant simplicity and perfection. At Crane's, guests are able to sip their morning coffee while savoring the ocean fragrances, stretch out on private hammocks, soak in the sun at one of two resort pools, or relax at the Tiki Bar complete with live tropical music.
BSA renovated the entire hotel in three phases, each with fast-track schedules to assure hotel disruptions were minimized.
For the first phase, BSA teamed with the hotel management, award winning architect Francisco Perez, and designer Carrie Bollella to completely renovate seven suites. All seven were transformed into distinctive villas, each unique in its own way and unlike any other units in the hotel. During the design phase, BSA worked with the senior hotel management to create a construction schedule that allowed the hotel to stay operational during the entire interior and exterior renovation. When the work was complete, each upscale villa boasted a new private patio or balcony, new custom kitchens, new flooring, elegant wood ceilings, new bathrooms, and exciting new views of the pools, fountains, and tropical gardens.
The second phase involved the refurbishment of the twelve units in the northernmost building of the hotel. All finishes were stripped from the rooms, and they were fully refreshed with new flooring, bathrooms, millwork, and furnishings.
The final phase of the project consisted of the complete renovation of ten units in the south building. Pilings were driven and balconies were built for the large end unit suites, and exterior glass doors and covered patios were added to enhance the guest experiences for selected first-floor units. Bathrooms were enlarged and enhanced, and new designer kitchens were installed in most of the units. The project was completed in just 7 weeks.