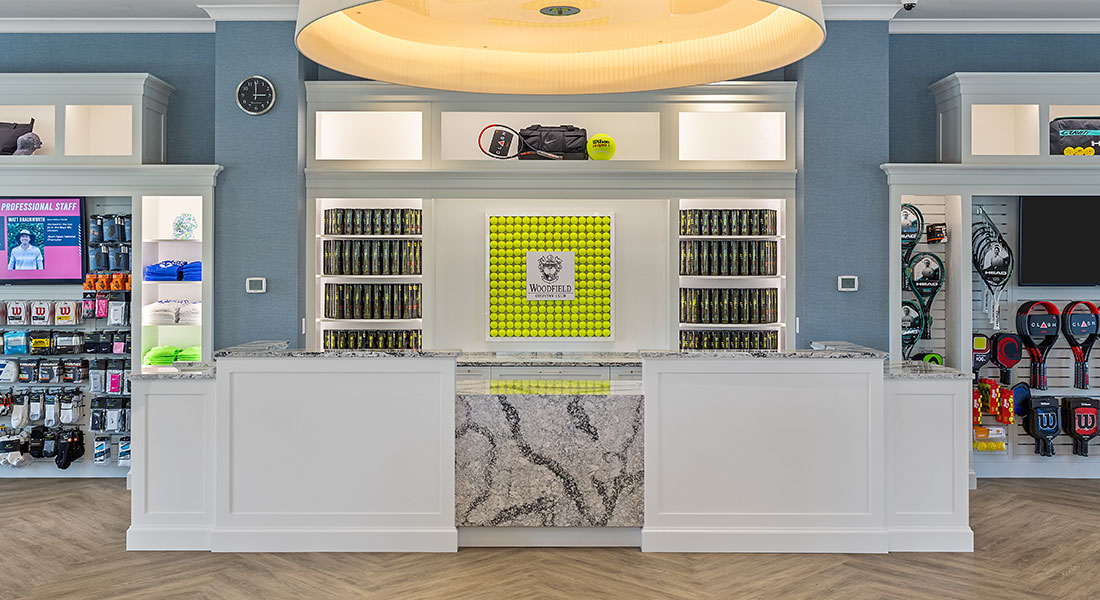 05 Nov

Woodfield Country Club Tennis Clubhouse
Woodfield Country Club Tennis Clubhouse
Woodfield is a premier South Florida Private Country Club facility located in the heart of the City of Boca Raton. Offering a full range of recreational and social amenities, Woodfield is highly regarded as the gold standard for family-oriented, social and recreational full-service country clubs.
Woodfield Country Club offers 20 tennis courts, including 18 lit green clay courts, one red clay court, and one DecoTurf Hard-Court. The 9,200 square foot clubhouse offers full services for players, and thirteen professionals help host lessons and clinics to its members throughout the year. Various championships such as the East Coast Swing Men's Singles and Florida Adult NTRP State Championships come to the club yearly.
BSA worked with award-winning architects and interior designers Peacock & Lewis to refresh and transform the 16-year-old tennis clubhouse. The locker rooms and bathrooms were gutted and reconstructed. Administrative/support offices were reconfigured, and two café/dining areas were created, complete with expansive windows overlooking the tennis courts. Finally, the pro shop was re-imagined and outfitted with complete new store fixtures and finishes.